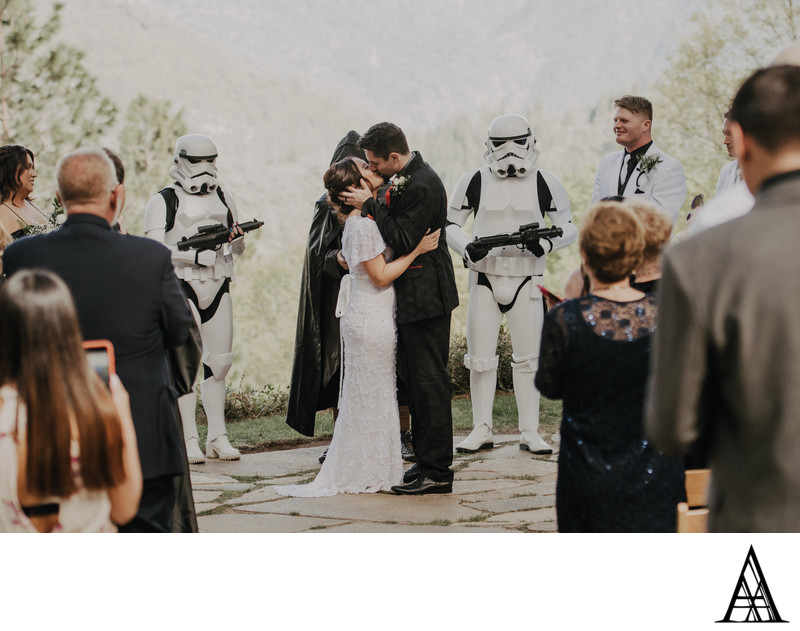 Sacramento Wedding Photographers
We are located in Rocklin Ca and photograph weddings and events in Sacramento and the nor cal region as well as destination weddings worldwide. Wedding photography is the pillar of our business and one of our most cherished endeavors as photographers. Spending your most cherished day with you, capturing the moments as they happen, and creating individualized, personal art of you and your day is such an honor. We try to understand your style and taste to help us take photographs that you will enjoy for the rest of your life. Find more about weddings below or click here About Us to find our more about us.
What is a First Look, and is it right for me?
Our clients that choose a first look never regret it.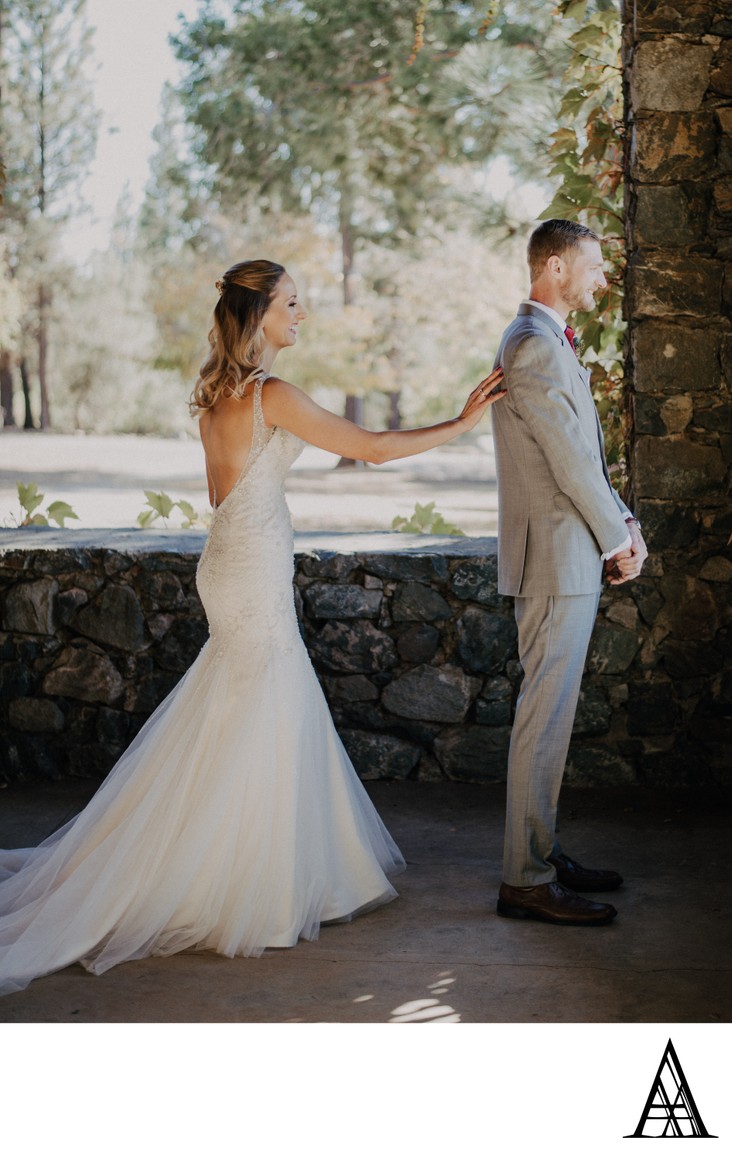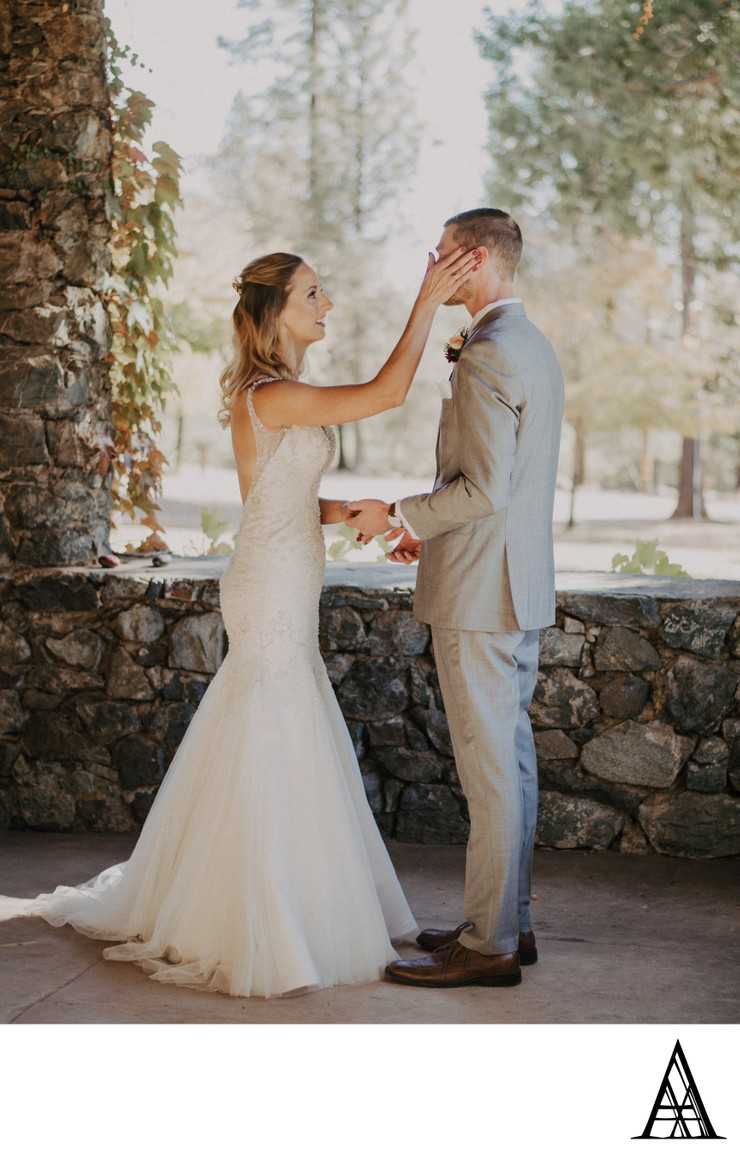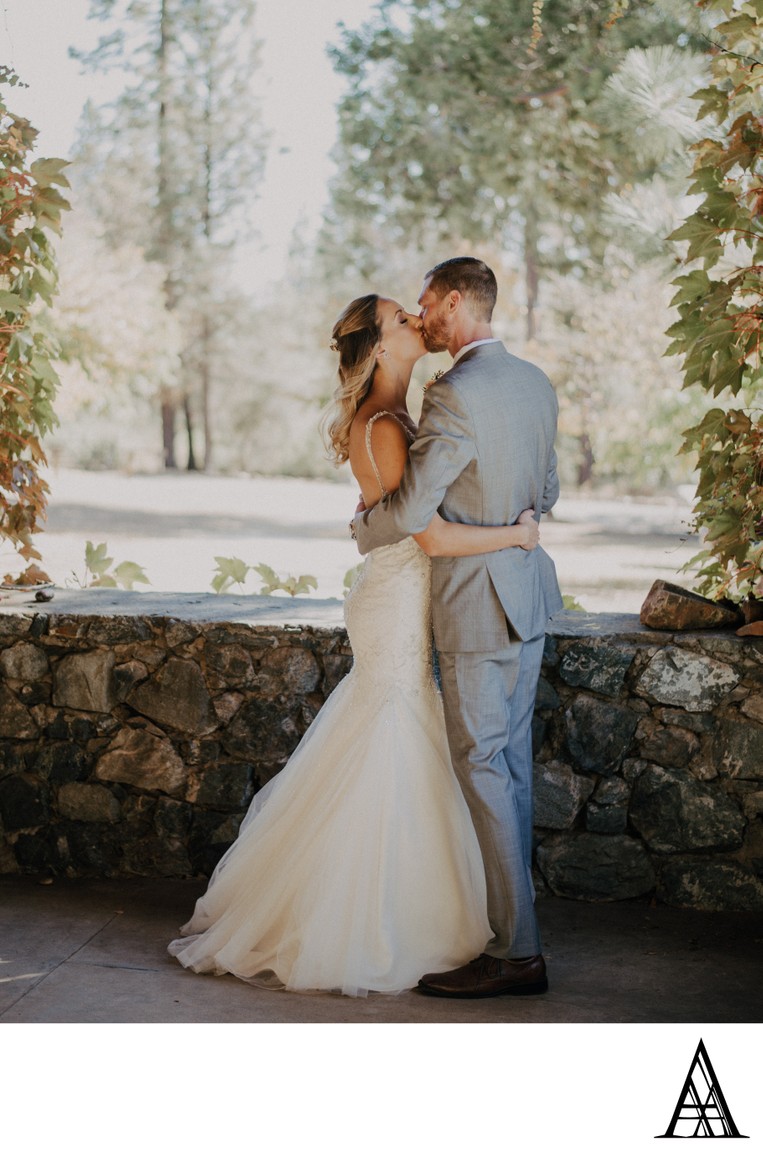 While you are getting ready, we carefully scope out the venue to find a gorgeous setting or a cozy private nook to curate a special moment between you and your fiance. Once the bride is fully dressed and ready, we take the groom outside and get him into position and tell him to breathe and stay present in the moment. As the bride slowly walks up to the groom, our team captures the groom's face, full of anticipation. He can hear her footsteps getting closer and closer until the sound of her giggle, as she reaches out to tap him on the shoulder, lights up his face with the most amazing expressions.
There are so many emotions that hit at once when the groom turns around and sees his bride for the very first time. That moment is undeniably uniquely your own. Some people laugh, some people cry, and others quietly hug or share a prayer. How ever you choose to feel in that moment, it is yours to savor, and ours to capture.
The first look allows you to fully feel your emotions in a special intimate moment with your fiance, rather than struggling to hold back tears or "keep it together" in front of all your friends and family.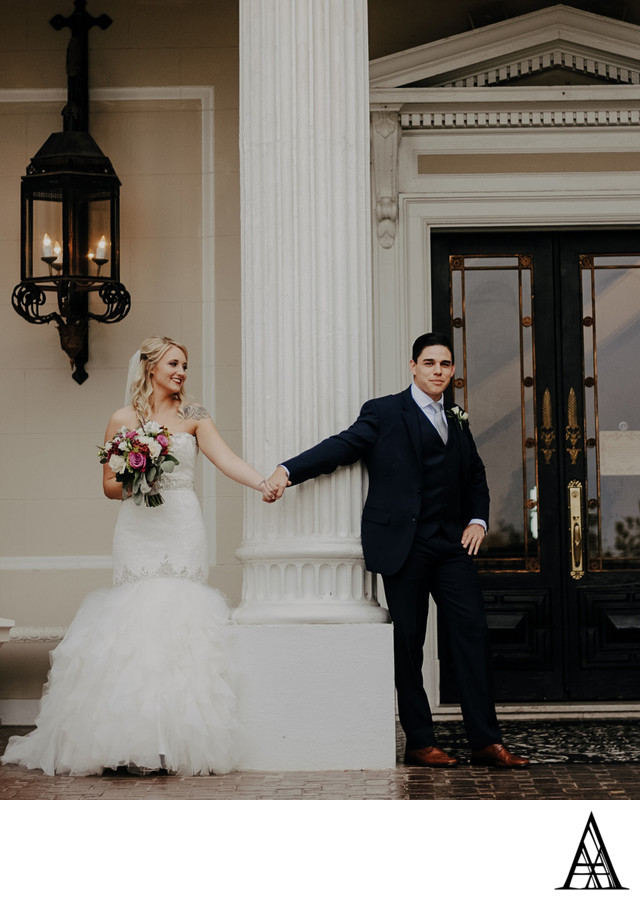 Some people are concerned about breaking the tradition of the groom seeing the bride for the first time as she walks down the aisle, but we strongly encourage our couples to think about the first look as an extension of that moment. Both moments will still happen, and are equally valid. Doing a first look does not change the impact you will have on your groom as you walk down the aisle, we promise! It's still the first time he sees you walking down the aisle, regardless of if you shared a special moment together before the ceremony. Both experiences are amazing, and we think that it adds a layer of intimacy to your special day.
Scheduling the first look earlier in the day, means your hair and makeup are super fresh and looking perfect. After you see each other for the first time and the tears start flowing, you will have time for a final touchup right before the ceremony begins and you can center yourself before you say, I DO.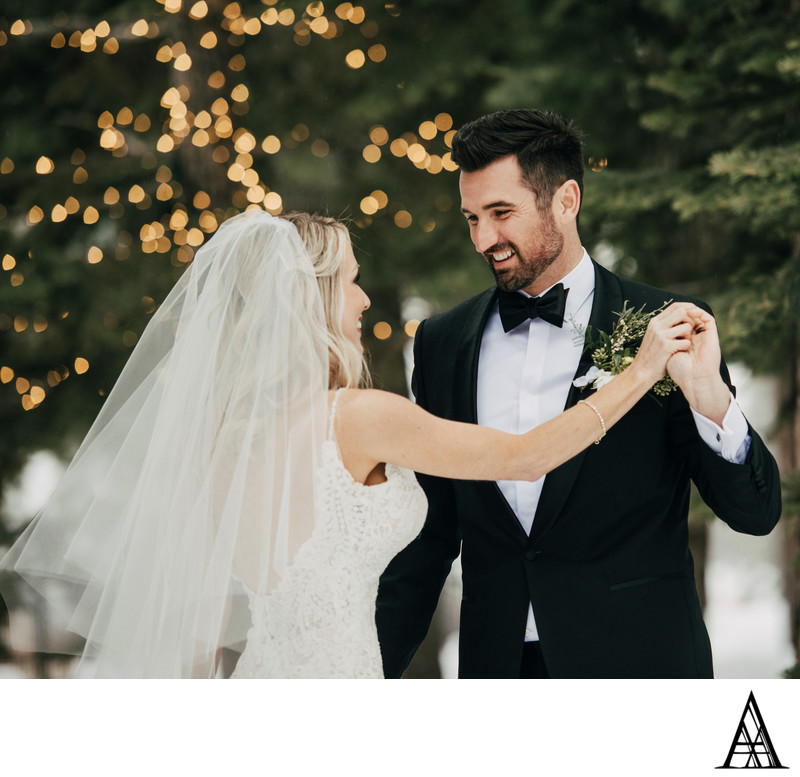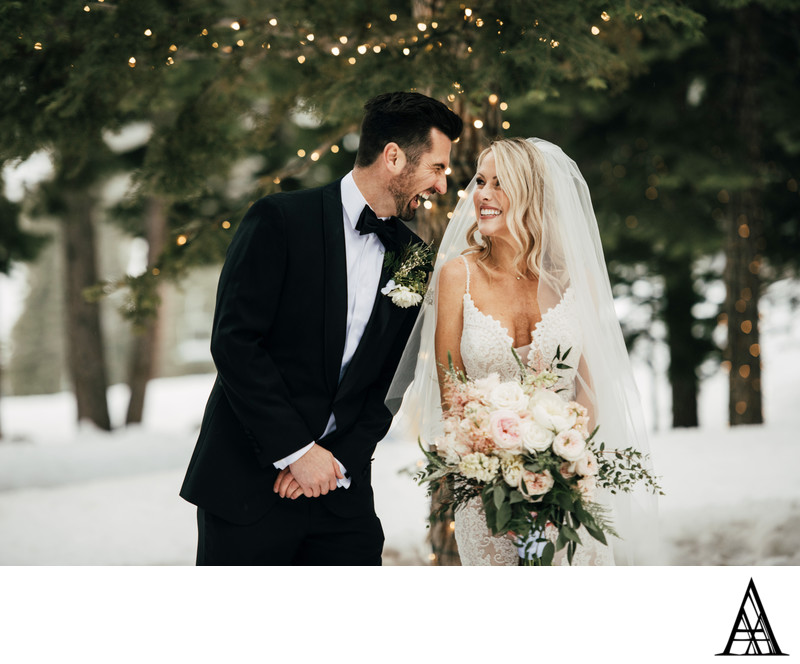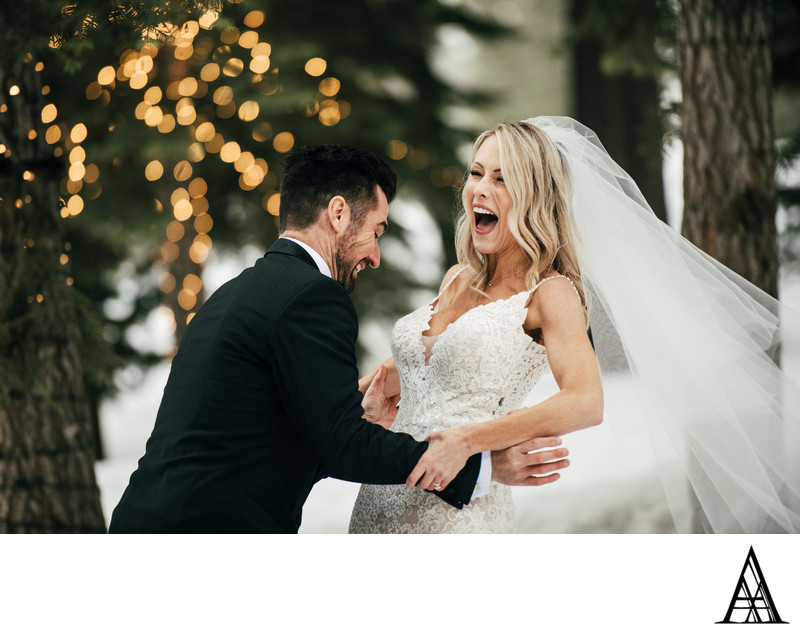 If your ceremony is scheduled for the late afternoon, and the sunsets early, you might be more pressed for time after the ceremony, so rather than trying to cram in hundreds of family photos AND your romantics, the first look allows you to have a stress-free romantic session, just the two of you, without any distractions. We typically structure the romantics a few minutes after you have your special moment together. We tune into your subtle queues and when it looks like you two have fully experienced that emotional high of seeing each other for the first time, we guide you through a series of intimate poses for between 15-45 minutes, depending on how much time you have in the schedule. We typically carve our at least 5 minutes of chill time for you to freshen up right before the ceremony while we get into position, and as your guests are being seated. Couples tell us that they love having that special time with their fiance before they have their transformative moment into husband and wife.
Top 5 reasons to do a first look:
The Groom's Face.

Fresh Hair & Makeup

No Stress

More time present at your reception

Additional memories of intimate moments together on your special day
Real Client Album Spreads, Books & Covers
Samples of our albums spreads are below. We love showing off our wedding books. Please call us if you would like to visit our studio and hold the full albums in your hand. (916) 316-2090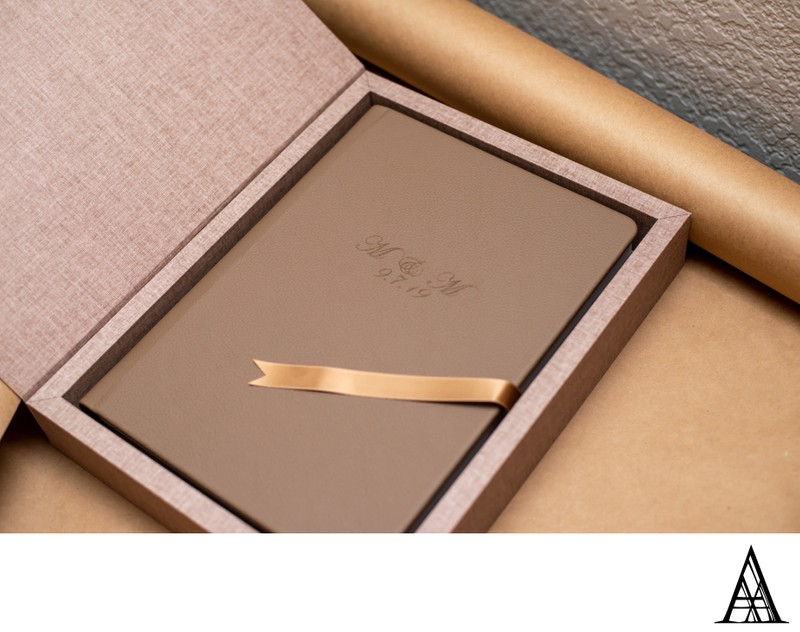 Albums are such a great way to concisely share the best photos with your friends and family casually when they visit. Our hand crafted albums are custom designed for you based on your ideal aesthetic. We work together to create open elegant layouts that you approve before we send to print. We have amazing cover options from real wood to timeless leather. When you want to share your wedding day with family and friends don't load a USB with 1500+ photos. An album is a way to show them the best parts of your day that meant the most to you. A wedding album lets your relive your wedding day as often as you like with no technology involved. We do offer wedding photography services in Sacramento without albums however all of our core packages with the best value include one.
Real Book Spreads
The process for approving your album is easy. We send over all the spreads for your book. You approve the layout or request edits or changes. As you can see below we try to create open luxury albums that are less like year books and more like a story. You can change your book and select the ideal cover and style. We have covers made of wood, metal, leather, bamboo, eco leather, leatherette and many more options to create individual wedding book.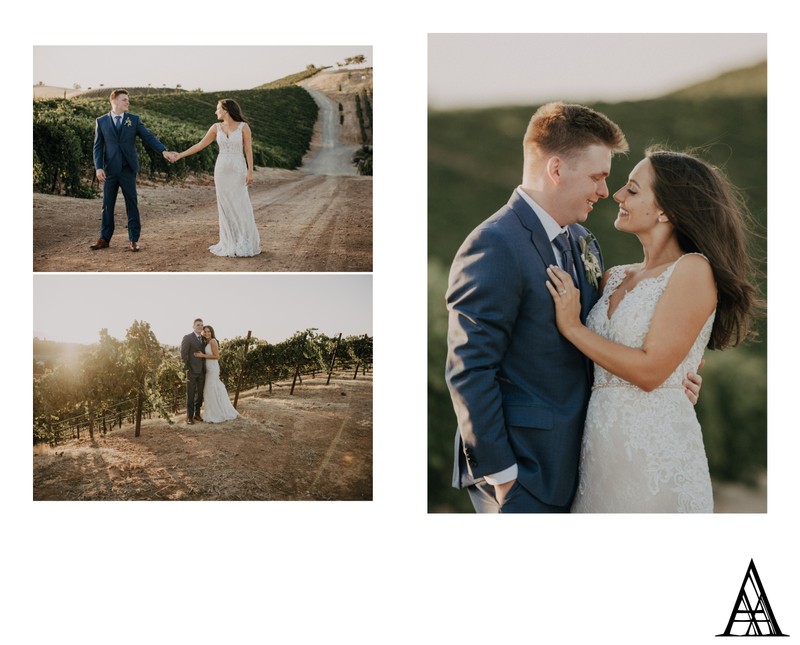 One of your favorite wedding photos on a full two page spread. The albums are large and these two page spreads turn out so good!